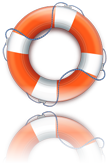 Getting Help
Whether you're a new or expert Mandriva user, you may sometime look for help. Here is where you can get answers to your questions and find help. You can get access to specific support zone through the menu of this section.
Consult the list of articles available on different subjects. The knowledge base is a wiki-based documentation site written collaboratively by community menbers. You can find also find a lot of tips & tricks in this section.
Documentation & Manuals
Mandriva provides User Manuals accessible online and as part of the product installation. Refer to the 'Documentation' section of your desktop menu or browse the documentation online:
The forums are a good way to get help: consult the discussion thread and look for an answer to your problem. Other users in the forums may have already discussed a similar subject.
The official forums count more than 40,000 members and 300,000 posts. The official forums are moderated and monitored by Mandriva staff.
Several courses target both the new Linux users, up to the professional system administrator.
As part of the free community membership, registered users can access several howto modules.
If you cannot find an answer with the other solutions, you may consider other community resources: